July 2021: Interview with Dr. Desco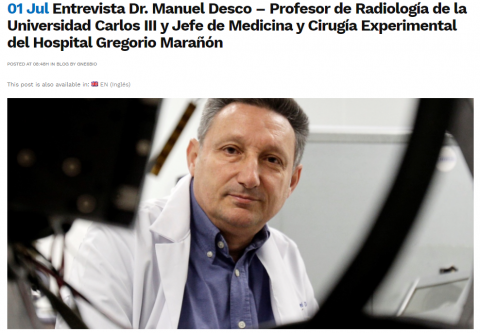 Genesis Biomed, strategy and operations consultancy specialized in early-stage R&D projects in entrepreneurship in the biomedical sector, has conducted an interestig interview with Dr. Manuel Desco for the "News" section of its website.
In it, Dr. Desco highlights the importance of biomedical research, its financing and the value it generates for society.
Full interview here.